Cecilia Azcunaga
Cecilia was born in Monterrey, N.L., Mexico and became consecrated in 1998. Cecilia holds a Bachelor in Education and Development from the Anahuac University and a Bachelor in Religious Sciences from the Pontifical University Regina Apostolorum in Rome. She started her apostolic work in 2002 as Vice-Director at the Immaculate Conception Academy in Rhode Island, USA, where she also obtained a specialization in Adolescent Psychology from the Institute of Psychological Sciences in Washington, DC.
Cecilia continued working with teenagers and families in Atlanta, GA (2004-2007), Chicago  (2007-2010) and Washington DC (2010-2011). From 2011 to 2015, Cecilia served as the Vice-President and Director of Student Affairs at the Mater Ecclesiae College in Greenville, RI.
Cecilia has been Director at Woodlands Academy since 2015. She is passionate about helping young people develop their personalities and seeing each generation of Woodlands girls become better people through their experience here in Ireland.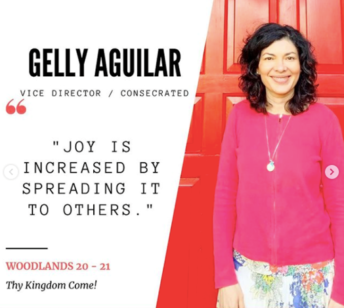 Gelly Aguilar
Gelly is a consecrated woman of Regnum Christi. She holds a degree in Education as well as in Religious Studies, and Master's degree in Marriage and Family, in addition to having taken some courses in coaching, theology of the body and youth guidance.
Gelly has been working with adolescents for 20 years and this is her 6th year here at Woodlands Acdemy.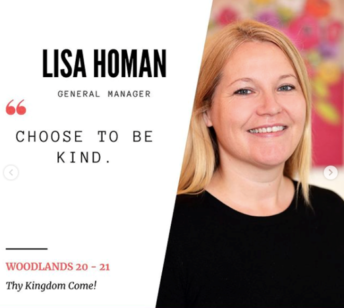 Lisa Homan
I have been working at Woodlands Academy for 11 years. Before this, I worked at out sister Academy, Dublin Oak Academy, for two and a half years. I thoroughly enjoy working at Woodlands, meeting new students each year and working with a great team here in Ireland. Each day brings a new challenge which motivates me!
My goal is to provide all students with the vest experience possible at Woodlands Academy as it is a once in a lifetime opportunity for young teenagers to enjoy here in Ireland. I am married with four children and I have two granddaughters. I love to hike the Irish mountains and enjoy swimming and drinking coffee!
Katie Homan
Paulina Allende
Fiona Smith
Lucy Cullen
Sofia Seguido
Sally Ann Gately
Shannon Byrne
Maura Lynch
Montserrat Villacis
Rebecca Kashani Fortune
Irene Llobet
Maria Teresa Gracia
Linda Quigley
Anne Doyle
Jennifer Mulcahy
Joanne Boyle
 Emma Roche
Maryjo Murphy
Annetta Kavanagh
Ciara Wilson
Sonia Baldwin, Consecrated Woman of Regnum Christi
Fr. Mariano Ballestrem, LC
Diego de Robina, Consecrated Man of Regnum Christi
Maricarmen Ávila, Consecrated Woman of Regnum Christi
Hans Herrmann