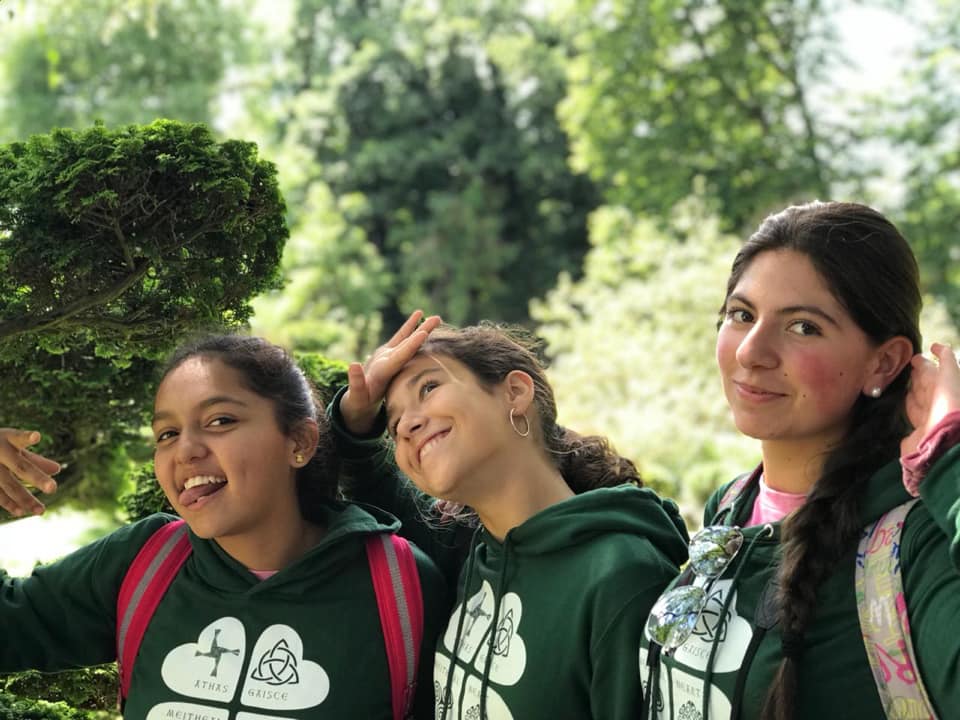 LEARN ENGLISH
Our students learn to speak, but also to think in English, usually resulting in a natural fluency from living a year at Woodlands, where all communication is through English.
IRISH CULTURE
Through weekly outings, the Woodlands students get to know local areas but also many famous landmarks around Ireland. They learn the Irish culture through these outings by discovering the many beautiful sites Ireland has to offer.
SPORTS & CULTURAL CLINICS
A wide variety of sports and cultural clinics are offered to our students. This gives students a choice to try new things that they would not have at home, or also to excel in something they are good at. Promoting individuality in these areas is key at Woodlands Academy and to the overall formation of students.
SECURITY
Ireland provides a very safe environment for the students. Our unique location, offers a safe and secure home away from home. Our extensive grounds mean the girls can see a wide variety of wildlife, including deer, pheasant, squirrels and rabbits and indeed frogspawn!  The students have many opportunities in Science class to study the wildlife on the extensive grounds and also on field trips with their teachers.
We aim to provide our students with a 'home away from home' environment.
Woodlands girls have the opportunity to visit many cultural places in Europe throughout their stay. As Ireland is on Europe's 'doorstep', Woodlands takes advantage of this and offer five trips per year, including Italy, Switzerland (staying at our sister Academy, Le Chatelard), London, Paris and Iceland.
Our students make friendships at Woodlands that can last a lifetime, particularly as the students are living in such close quarters. It really is a family experience away from home.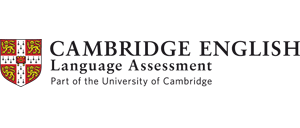 Woodlands Academy is an official exam preparation centre for the Cambridge examinations. These examinations are extremely valuable to the future lives of our students. They are internationally recognised examinations, which may be used for entrance to University, are recognised in Work placements globally and will generally give students a very good English Language grounding.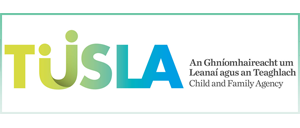 TUSLA, the Child and Family Agency was established on the 1st January 2014 in Ireland and is now the dedicated State agency responsible for improving wellbeing and outcomes for children. All students at Woodlands Academy are registered with TUSLA before arrival. Woodlands Academy meets all the requirements under this Agency and therefore are recognised by the Department of Education as providing education in an independent private school in Ireland.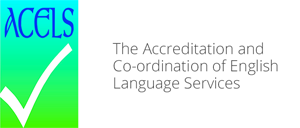 Woodlands Academy's Summer Camp is recognised by the Irish Department of Education (ACELS). See www.acels.ie for a list of all recognised schools in Ireland.
The Woodlands Academy Summer Camp for young learners is now enfranchised to carry the ACELS legend. The Woodlands Academy Summer Camp meets regulations governing the recognition of English language teaching organisations in Ireland.
What does this mean?
Achieving recognition demonstrates that Woodlands Academy has attained the standards laid down by Quality and Qualifications Ireland (QQI) and we are qualified to carry the ACELS accreditation. The ACELS logo verifies ACELS recognition which is evidence of independent external verification of our services in line with national and international standards.